DEVmoto 'Calin MB' Gear Indicator & Rev Counter Mod Plug
DEVmoto 'Calin MB' Gear Indicator & Rev Counter Mod Plug
A commonly known gripe on the single clock BMW R nine T models, is that you cannot see a Rev counter or a Gear indicator on the dash - DEVmoto have produced a solution to this with a simple plug in unit. 
Very easy installation - see images below.
Plug and Play unit
The gear engaged is permanently displayed in the right frame of the meter unless a more important message has to be indicated (low fuel level, oil pressure, etc.)
The engine speed is displayed in bulk on the "Trip 1" page. Trip 1 is displayed in small above the engine speed.
For the 2021+ R Nine T, the driving mode is displayed on the big left with 3 letters "R" for "Road" "W" for "Wet" ("Rain") and "D" for "Dyna" or "Dirt"
The "SERVICE" icon is only displayed for 3 seconds when the ignition is switched on and disappears in favour of the gear engaged or another alert.
Works for all 2017+ single clock models.
'Bulb Out' warning, can fitted an aftermarket headlight or taillight and have the warning light showing permanently on the dash.
STANDARD: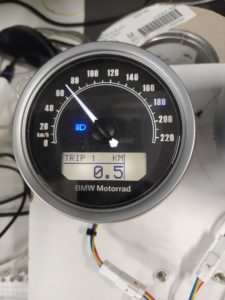 MODIFIED: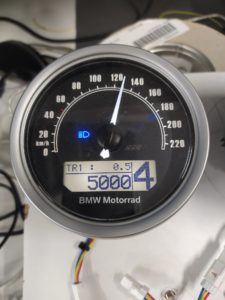 FOR MODELS WITH BULB LIGHT SHOWING PERMANENTLY.
BEFORE: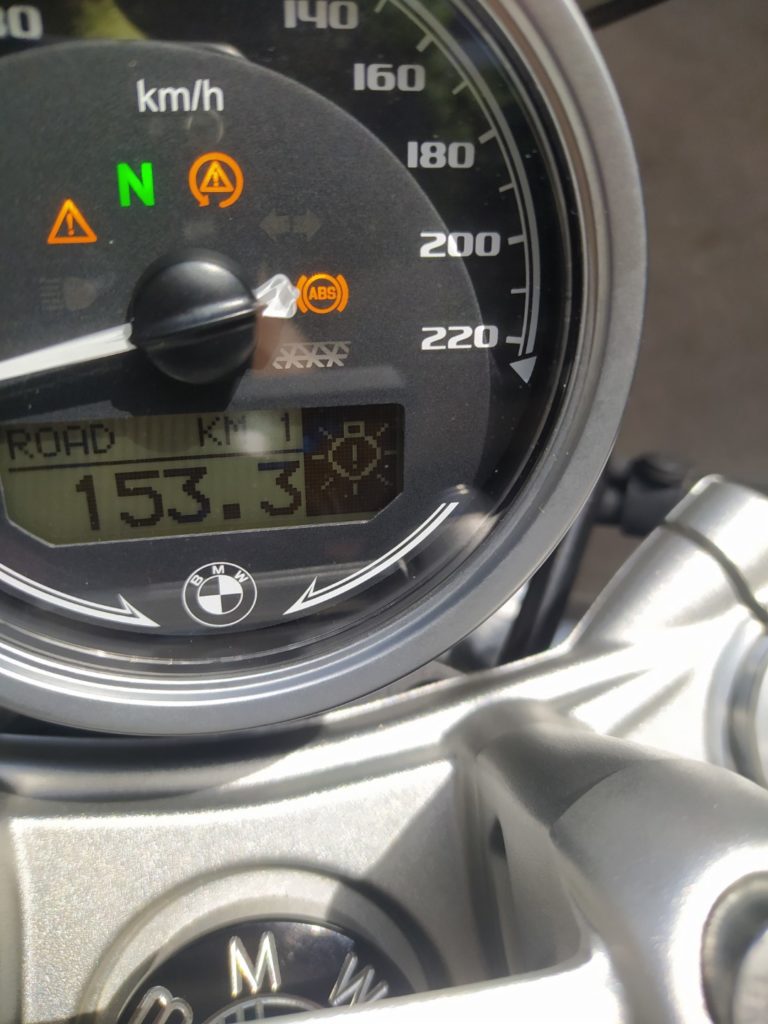 AFTER: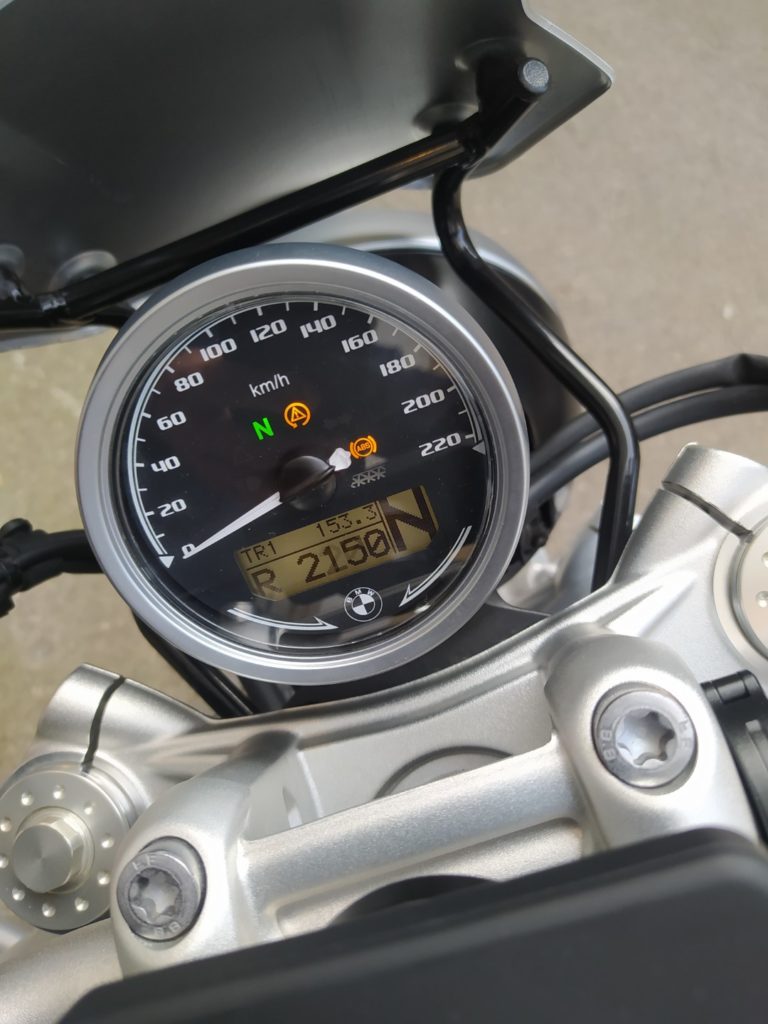 THIS KIT WILL FIT ALL MODELS OF BMW R9T - Roadster, Scrambler, Racer, Pure & Urban G/S 2017-2021
Fitting Assistance;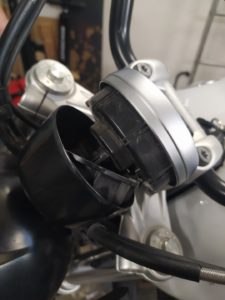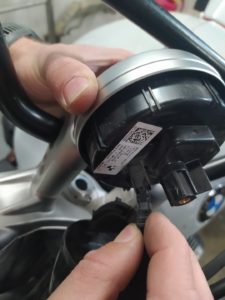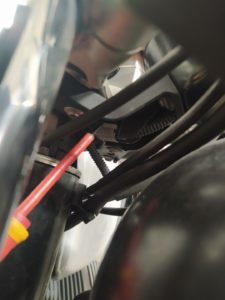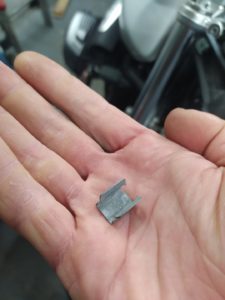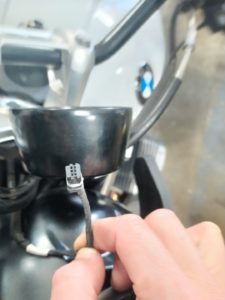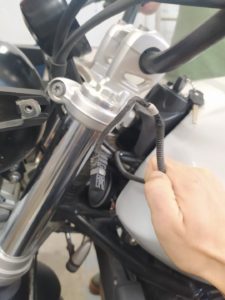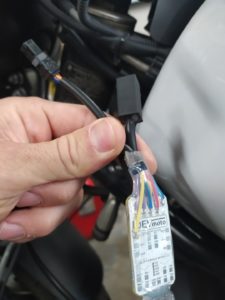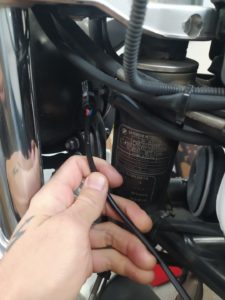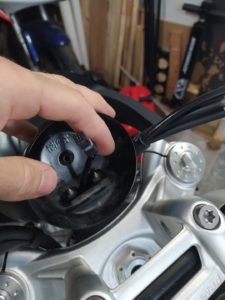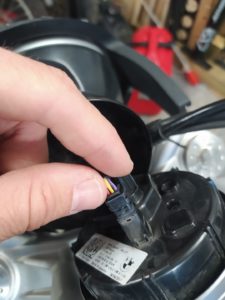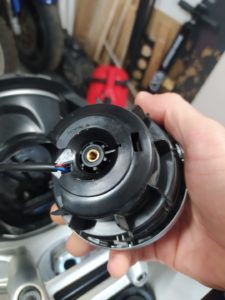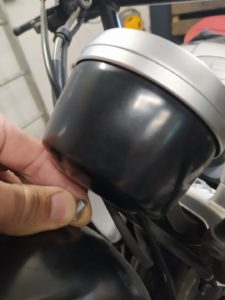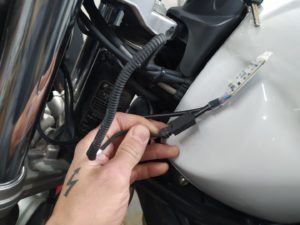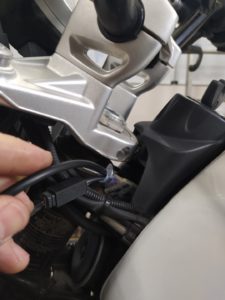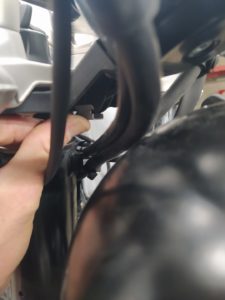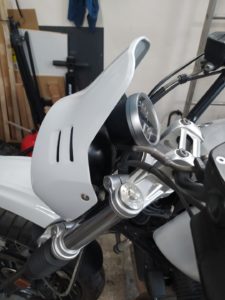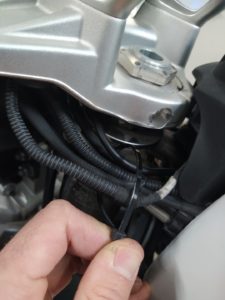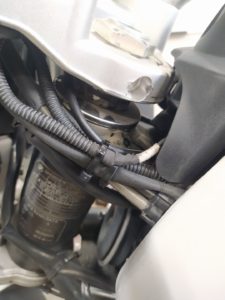 Product Queries
To contact us regarding your Pier City Custom purchase or any parts and fitting queries, please email our webstore at piercitycustom@gmail.com
Ordering & Shipping Conditions
We supply parts and accessories worldwide. Some of our parts are sourced directly from the manufacturers or European distributors, as such, there can be a variable lead time when receiving an order. Please allow postage plus an additional 3-5 days when ordering.
We subsidise all shipping costs which means that we are unable to offer any discounts when it comes to shipping. In an event of an order being too large to use our regular courier services, we withhold the right to request an additional payment to be made before sourcing your parts. This will always be done before your order is ready to ship and you will have the opportunity to reject this order at this time.
In an event that your order is not as you were expecting please email us at piercitycustom@gmail.com
We accept returns so long as all items are in a fully resalable condition and are not fitted. In event of any warranty claims or damaged items being received, we will need to speak to the manufacturer or courier before processing any claims. We do not cover the cost of return shipping outside of the UK.
We are happy to cancel standard orders (not special order items) if you change your mind before your order has shipped. However, we reserve the right to charge a restocking fee of 5% of your order to cover the website handling fees that we are charged by Shopify.
Since January 1st 2021 ("Brexit") we have amended the way that we price and ship orders. We charge VAT within the UK at the local rate. Any purchases outside of the UK may receive a local customs charge. We operate and ship under the Delivered At Place (DAP), also called delivered duty unpaid (DDU), terms. This term indicates that the seller only takes responsibility for shipping the product, and requires the customer to pay any import costs, such as VAT, duties, and clearing fees. Please be aware of this when ordering. You will need to consult your local customs regulations to see what the possible customs charges may be as they vary from country to country.